Hot News
The Silver Ghosts have also played at:
The 100 Club
Ronnie Scott's
The Royal Albert Hall
Floridita London

"Their musical craft (not to mention showmanship) is nothing less than a 101% convincing...delightful and dazzling"
"...hot swing from the Golden Era of Jazz all night. They created such a great atmosphere..."
"...great up-beat Swing Jazz that is an ideal tempo to dance to."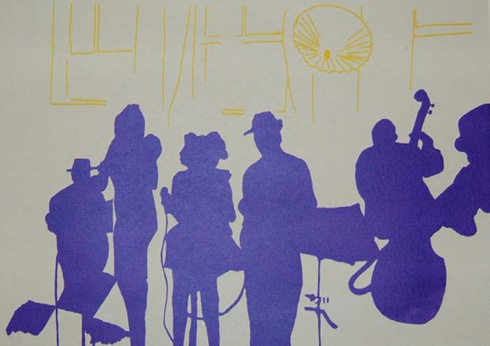 The Silver Ghosts in Art
Fine artist Ree Braithwaite has sold two pieces of art inspired by her own drawings and photographs of The Silver Ghosts in concert...